Energy in Health can require a combination of different therapies, therefore Bharti offers a range of biodynamic therapy options.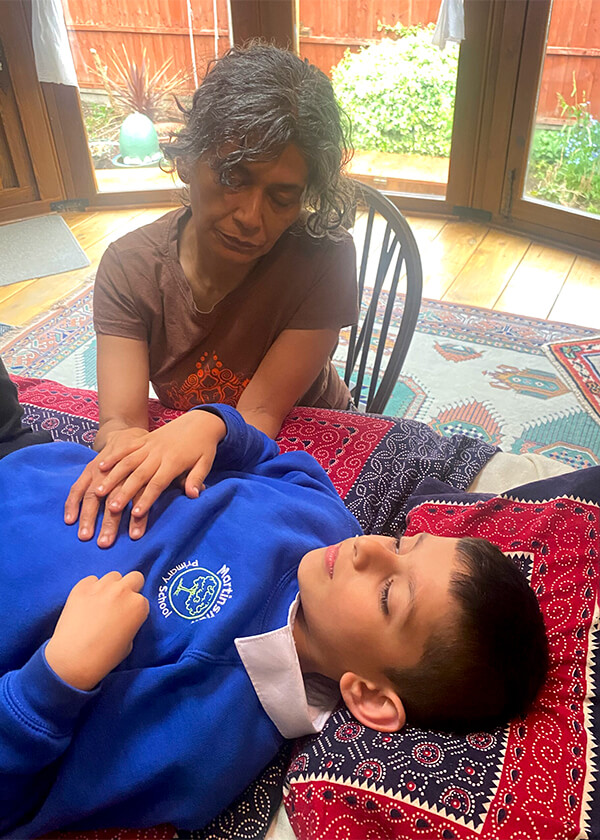 Biodynamic Craniosacral Therapy
Simply put, Biodynamic Craniosacral Therapy (BCST) is psychotherapy and counselling for the body. Bcst is based on the holistic approach that combines an understanding of the anatomy, it's interconnections with an appreciation that the human body is highly intelligent. Bcst brings awareness to you of the health in your body, potential for change is possible with this kind of awareness.
A wide range of symptoms can be eased and helped with this light touch therapy including chronic pain, migraines, insomnia/sleeping issues, whiplash, post operative effects, ptsd, panic attacks, hormonal imbalances, digestion issues, anxiety, depression, concussion, Circulation disorders, Neurological, stroke, sinus disorders, back injury, sports injuries, fibromyalgia, chronic fatigue, ME/MS, fertility issues, panic attacks, anxiety, TMJ problems, Tinnitus, fertility issues, help resolve past trauma held in the body, depression, stress related disorders and much more, list is endless.
Open Up Your Health Potential
Discover the best option for you by exploring the information on the individual therapies.
Begin Your Healing Journey
Free yourself from the prognosis of your conditions, let's see what's possible and open up to your health potential